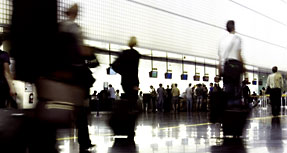 Over the past few years, Barcelona has become one of Europe's leading tourist destinations. The receptive industry has adapted to this new situation. The city now has a great many travel agencies that specialise in organising trips and booking tourist services.
There are receptive agencies that specialise in different market segments. The directory below includes all the local receptive agencies and indicates their specialist area whenever possible. You'll also find the professionals that best suit your requirements.
Travel agencies associations
Contact with the Promotion and sales Dept.
Tel:
Fax:
Mail: