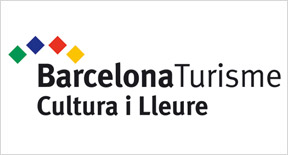 The Barcelona Culture programme was created to enhance Barcelona's position as a cultural destination and to reap the benefits of the city's excellent cultural and recreational offering.

The Barcelona Culture programme showcases the city's cultural and recreational offering and is geared to visitors. It features the activities of this programme.


Members of the programme
The members of the Culture programme include many of Barcelona's cultural facilities.
Contact Barcelona Culture
Tel:
Fax:
Mail:
News

"Nada es Imposible" El Mago Pop sweeps in Barcelona with his show that looks like Broadway style

MACBA opens its new cocktail bar & café
[Pdf]

"The façade is back"
Discover the changes made to the restored façade of Casa Batlló and how we have recovered all of its splendour.